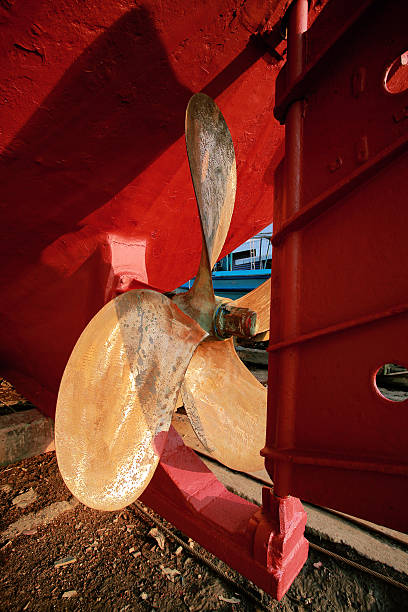 How to Choose the Best Boat Propeller
Every boat owner must understand that there is more to proper maintenance than just engine tuning and hull cleaning. One of the most important yet often ignored boat maintenance jobs is selecting the ideal propeller, the purpose of which is to optimize the vessel's performance.
For the most part, your choice of a new boat propeller will depend on its current performance as well as how you plan on using it. There also is an immediate need for replacement in the event that your current propeller is in bad shape. However, a damaged or broken propeller is not the only reason for replacement. There also are instances when the reason for wanting a replacement is because you aren't satisfied with your boat's current performance.
Well, here's rundown of the things you should consider in choosing a new propeller.
Performance
If your boat appears to be struggling to come out of the hole or is very slow in getting on a plane, those are two reasons to consider replacing the propeller. The same thing goes for a boat with bad fuel economy.
Decide to Either Pitch Up or Pitch Down
It's safe to bet that you are aware of the relationship between engine RPMs and pitch. Just to be clear, increasing the pitch will decrease engine RPM, while decreasing it increases the RPM. If the engine of your boat is under revving, you must consider buying a boat propeller with less pitch. So, if the same engine over revs, it means you should buy a propeller with more pitch instead.
Elevation Plus Weight
If you own a small boat and you traverse through high elevation, you might experience a reduced engine performance due to the lack of power caused by reduced oxygen concentration; but there's a way to compensate by means of bringing along a second propeller with reduced pitch. The advantage of a second propeller with reduced pitch is that you allow the boat engine to retain its performance by achieving the correct RPM.
With regards to weight, you should know that your boat carries a lot of heavy stuff, suggesting that the original propeller may have too much pitch in it, leading to lower engine RPM. It makes a lot of sense to have two propellers with different pitches since it allows you to be versatile without compromising your boat's performance when you need to change configurations. It is possible to customize your propeller's pitch in order to match different conditions, or perhaps you can carry two complete propellers or a couple of modular propellers with different pitches.
But just like buying any other parts or components of your boat, it is important that you do extensive research first. You certainly do not want to end up buying the wrong propeller or getting one from an unknown manufacturer with questionable reputation.
The Best Advice on Accessories I've found